Interior
Camaro/Z-28 & Firebird/Trans-Am/Formula



















1967-69 Firebird/Camaro Bench Seat w/Arm Rest.
Yes, this is the real thing! Very Rare!
Standard interior design. As you can see, it will need to be
reupholstered. Arm rest will need repair. Originally removed from a 1968 Firebird Will fit Camaro as well, with proper covering.
Make An Offer!
FOR PICK-UP ONLY!


68-69 Firebird & Camaro & Late 60's to Early 70's GTO/LeMans
Standard Armrests w/Chrome Trim.
Absolutely perfect original condition and ready to install. Not warped, dry rotted or scratched!
Black, but can be painted or dyed to match any interior!
$55 (pair) plus shipping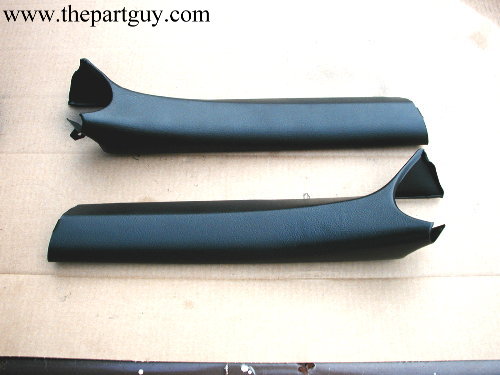 1973 1/2 - 1981 Firebird, Formula, Trans Am Pillar Post Trim
Glass-beaded and painted with rust resistant semi-flat black paint and are in show quality condition.
$59.99 (pair) plus shipping
1973 1/2 - 1981 Camaro Z28 RS Pillar Post Trim
Glass-beaded and painted with rust resistant semi-flat black paint and are in show quality condition.
$45 (pair) plus shipping
1970 - 81 Camaro Z28 RS Lower Dash Section
Cleaned and painted semi-flat black and are in near show quality condition.
$49.99 plus shipping
1970 - 81 Camaro Z28 RS Ash Tray
Cleaned and exterior painted semi-flat black. In near show quality condition.
$44.99 plus shipping
1970-81 Firebird Trans-Am & Formula Ash Tray and Housing
Bead-blasted & repainted.
Exterior in show quality condition, inside bottom has some light pitting.
$44.99, plus shipping